Preparing to Depart for Malawi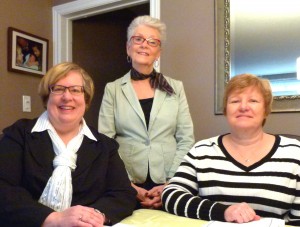 In just 24 hours, the three directors of Change Her World will be on route to Malawi, Africa. Their journey will begin with a 10:00 AM departure by car on Tuesday June 21 down the 401 highway to Pearson International Airport in Toronto. A 2 hour flight to Atlanta in the afternoon will allow them time to grab a bit to eat before boarding their long haul flight to Johannesburg, South Africa. They will touch down at 6:00 PM on Wednesday June 23 (17 hour flight). An overnight stay in Jonesburg will allow them to get a good night sleep before their morning flight on Thursday June 24 into Lilongwe, Malawi.
Once they obtain their tourist visas and clear customs, they will proceed to their overnight accommodations and will make the long trip north to Mzuzu/Ekwendeni where they will spend the night. On Saturday June 26, they will arrive in Chilumba to begin 11 days of visiting with the CHW girls, zone volunteers, community leaders and Project Committee members.
As much as possible, the directors will post here activities they are engaged in so keep you eye on this website.
Your thoughts and prayers are appreciated for safety, health, joyful reunions and opportunities to meet new beneficiaries and community members of the directors.
Stay tuned for more information!