Event Calendar
Christmas Confections Boxes On Sale Now!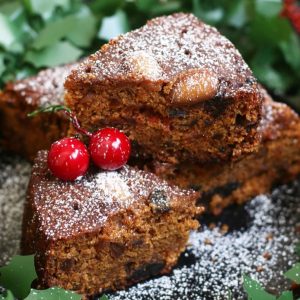 It is that time of year to once again prepare for Christmas. With COVID still on people's minds,  our charity continues to adapt how we fundraise. Once again, we have an excellent team of volunteer bakers who are coordinating their efforts to bring you a wonderful assortment of ginger snap cookies, shortbread cookies (one dozen each) and the best Christmas Cake available anywhere! We only have 100 boxes to sell so order early!
Cost: $20.00 per box
Place an Order Online Below.
You must be able to pick up your order on
Saturday, December 11, 2021 – 11:00 AM to 1:00 PM
at the home of Marlene Robinson – Unit 152 – 50 Galt Street in Stratford, Ontario 
No exceptions will be made!
For more information, please contact Linda Willis at (519) 271-5598 or lwillis@changeherworld.ca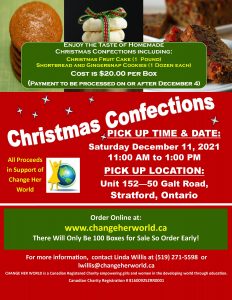 ---
It's Really Happening!
Building Today – Shaping Tomorrow
It is with much excitement that we watch a new library begin to take shape in the community of Chilumba in Northern Malawi.
Several years ago, Change Her World purchased 3.7 acres of land on which to build. In an area of the world, where there are very few books or reading materials, school classes of 70  students or more often share one or two textbooks.  The availability and access to a community library is a gift to children, youth and adults.
Will you join us in constructing this library?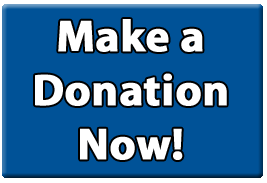 Find out more by clicking on the flyer below!
BUY A BAG – BUILD A LIBRARY!
Help us build a community library through the purchase of this heavy-duty yet stylish tote made of durable 12 oz. cotton canvas!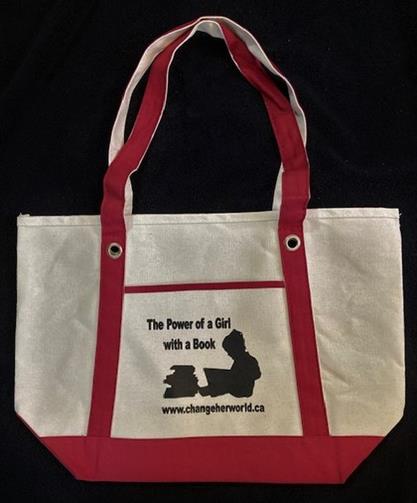 This tote contains a convenient front pocket – perfect for keeping your cell phone within reach and the 68cm (27″) handles make this the ideal bag to sling over your shoulder and bring anywhere. The nautical look of this bag is timeless, with a burgundy coloured trim to accent the natural colour of the bag. A unique logo of a young girl with the words, "The Power of a Girl with a Book" accents this good-sized bag measuring 330 x 520 x 177mm (13″ x 20-1/2″ x 7″). A perfect gift for family and friends or for yourself!
All proceeds go directly to the construction of the community library in Northern Malawi, Africa. Click Here for more information.
For more information: contact Linda Willis at (519) 271-5598 or

lwillis@changeherworld.ca