Event Calendar
Annual Dinner Postponed!
Due to the serious developing weather conditions, the CHW dinner scheduled for this evening Saturday April 14 has been postponed until Saturday April 21 with Social Hour beginning at 5:30 PM and Dinner at 6:30 PM at The Best Western Plus Arden Park Hotel in Stratford.
For further information, please contact LINDA WILLIS at (519) 271-5598 or lwillis@changeherworld.ca.
We apologize for this change but the safety of our supporters is paramount!
---
Please join us for CHW's 8th Annual Fundraising Dinner
Saturday April 21, 2018
Best Western Plus Arden Park Hotel
552 Ontario Street, Stratford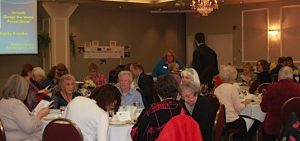 Schedule
5:30 PM – Social Hour
6:30 PM – Dinner
Ticket Cost
$45.00
Tickets will be available for purchase beginning March 12, 2018
For further information please contact:
Linda Willis at (519) 271-5598 or by email at lwillis@changeherworld.ca
For more information, see the poster below: