Community Organizations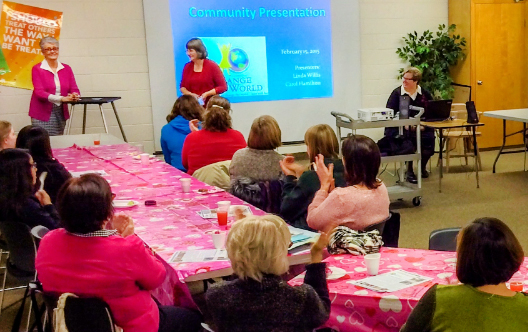 Linda Willis and Carol Hamilton are available to provide your organization with an educational presentation of 30 minutes to one hour.
Honorarium:
Minimum donation of $175 for CHANGE HER WORLD is required. Please Contact us for more information on these educational and insightful workshops.
All monies received go directly to the projects of CHANGE HER WORLD.