Not another Mouth to Feed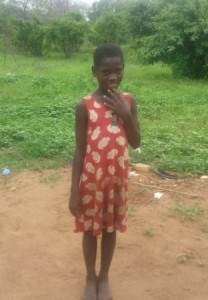 Escaping burial with her mother who died at her birth, Grace was rescued by an aunt and is now sponsored by CHANGE HER WORLD.
Imagine! When the mother died, the infant was going to be thrown into the grave as well, especially because she was a girl, was another mouth to feed and one more burden to someone.
Thank goodness for the aunt but this scenario is true and evidence of the harsh choices that are made in the light of endless and grinding poverty.